When fully assembled, the Spider Gremlin stands over 25 cm tall and is nearly 38 cm across and over 30 cm deep!
PRE-ORDER TODAY AT CELISCO TOYZ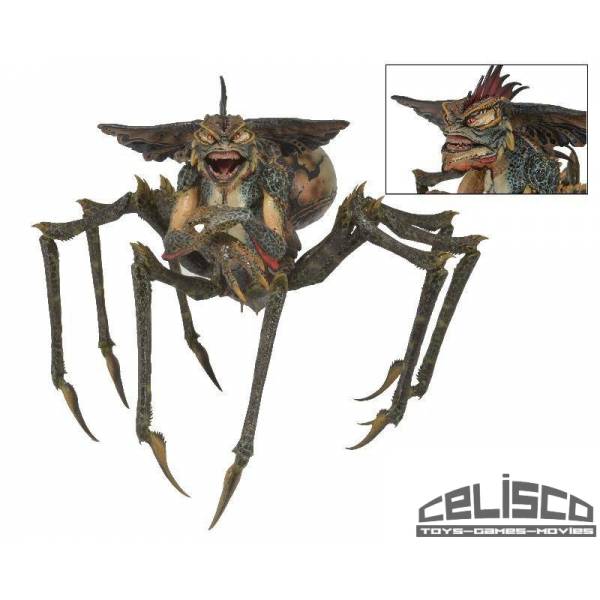 It is enormous and full of detail! An incredible re-creation of the puppet seen in Gremlins 2: The New Batch, the Spider Gremlin features a hinged jaw, ball-jointed shoulders, elbows, and wrists and 8 massive spider legs that are also articulated in 3 places each! In total, over 30 points of articulation!
Also includes a support stand to help balance and display him in your desired poses.
This figure will be the centerpiece of every Gremlins collection – don´t miss out!
Closed Box Packaging.